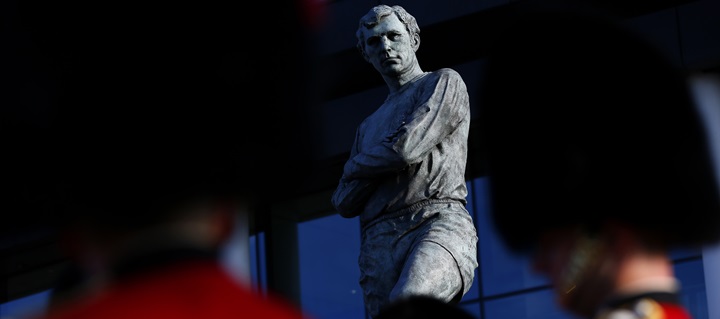 WEMBLEY STADIUM TO PROVIDE OPPORTUNITIES FOR ARMED FORCES VETERANS
Wembley Stadium connected by EE is set to boost its safety and security teams with recruits from the armed forces veteran community.
The stadium has teamed up with community group Phoenix Heroes to provide veterans with employment opportunities on event days. The collaboration will see veterans initially join the stadium's stewarding and safety teams with further scope for roles in catering, logistics and security.
Wembley Stadium employs around 2,000 additional casual staff on event days, many of whom are deployed in stewarding roles. The first set of recruits will join the team next year once they have completed the appropriate training.
Stuart Doyle, Wembley Stadium's Safety Officer, said: "When recruiting members of our safety team we are looking out for people with experience in managing crowds and who possess high standards in the fields of safety, security and service. These are skills a lot of veterans will have naturally picked up, so working with Phoenix Heroes makes perfect sense.
"There is further potential to utilise veterans' skills in other areas too, so we are delighted to be working with Phoenix Heroes on this initiative."
Phoenix Heroes is a Community Interest Company committed to helping veterans overcome the challenges they face when transitioning from military to civilian life. It provides opportunities for veterans in employment, volunteering, or social settings to help them build a sense of community and belonging.
It was founded in 2018 by Gary Stockton, a veteran of the British Army. He said: "We are pleased to be working with Wembley Stadium to offer our Armed Forces veteran community the opportunity to be part of their event day teams.
"The stadium's support will create seasonal employment for many people across the UK. This is a fantastic example of how to be a veteran-friendly organisation and we are looking forward to supporting future events."